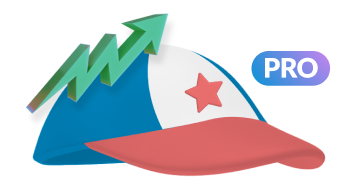 Llega antes al próximo empleo.
Este empleo ya tiene muchas postulaciones. Con Coach Pro, recibe alertas en tiempo real y postula antes que el resto.
Virtualis is one of the Leaders in helping businesses build elite virtual sales teams. We have supported the growth of more than 500 businesses in the United States and our client portfolio is growing daily. Our Mission is to offer better work opportunities to experienced professionals with specialized skills.
We are seeking for a General Sales Admin to join our team as a remote worker. In this role, the individual will be responsible for coordinating administrative tasks and providing support related to sales operations. The successful candidate will play an integral role in providing superior service to our clients and contributing to the success of the company.
Job functions

You may be responsible for a variety of tasks:


Managing and processing sales orders and invoices in a timely manner
Answering phone calls and providing customer support to clients
Creating, updating, and maintaining client records on the company CRM
Supporting the sales team with organizing schedules and setting appointments
Providing sales analytics and performance reports
Coordinating logistics for sales meetings and events as needed
Collaborating with other departments to ensure seamless communication and efficiency of workflow
Assisting in creating sales collateral and materials for client presentations
Other duties that the role may require
Qualifications and requirements
Requirements
Bachelor's degree in business administration or a related field
Proven experience as a sales administrator, sales support, or other similar role
Ability to work independently and manage multiple priorities
Excellent organizational and communication skills
High level of proficiency in Microsoft Office suite (Excel, Word, and PowerPoint)
High level of proficiency in the English language
Demonstrated knowledge and experience with CRM software usage and management
Knowledge of email marketing
Experience with social media community engagement is a plus
A positive attitude and willingness to learn and grow in the role.
Conditions
Benefits
Permanent Work-from-Home setup
Retention Bonus
Competitive starting rate paid in USD plus monthly incentives
Internet Service Provider Subsidy
Paid US Holidays
Performance merit increases
Growth and development opportunities
Cobertura de salud
Virtualis paga o copaga cobertura de salud adicional a lo legal.
Política de trabajo remoto
Remoto sólo localmente
El trabajo es 100% remoto, pero los candidatos deben residir en Perú, Ecuador, Panamá, Guatemala, México, Colombia, Chile, Argentina, Paraguay, Uruguay, Brasil, Costa Rica, Bolivia, El Salvador, República Dominicana, Honduras o Nicaragua para postular.