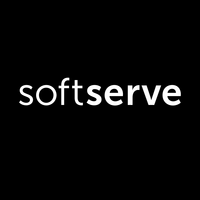 https://getonbrd-prod.s3.amazonaws.com/uploads/users/logo/12856/softserve_logo_1768___1768_black.png
Intermediate Full-Stack Engineer (.NET)
en Softserve
Empleo finalizado - No se reciben más postulantes
Seguir
Sigue a Softserve en Get on Board y te notificaremos cuando publique nuevos empleos (y podrás encontrar muchos otros empleos de tu interés).
¿Te interesa trabajar en Softserve? Mira sus empleos: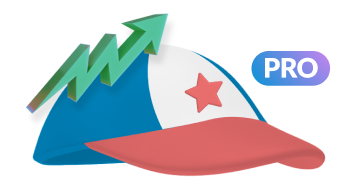 Llega antes al próximo empleo.
Este empleo ya tiene muchas postulaciones. Con Coach Pro, recibe alertas en tiempo real y postula antes que el resto.
WE ARE
SoftServe is a global digital solutions company with headquarters in Austin, Texas, founded in 1993. 13,000+ associates are currently working on 1,100+ projects with clients in the USA, Europe, and APAC region. We are about people who create bold things, make a difference, have fun, and love their work. In January 2022, we started our operations in Latin America. We made a commitment to grow our local community to 3,500 associates by 2025.
Our client is one of the largest home services companies having over one million customers in the U.S. and Canada. With award-winning customer service and smart technology, they focus on enhancing security, and safety. The end result is a smart home solution that ultimately simplifies your life.
Our team mission is to develop and maintain the Billing Processes which are critical in any organization. This year our customer is building out an integrations team that supports new and existing internal billing systems.
YOU WANT TO WORK WITH
• Development: development tasks, debugging, unit testing, and defect fixes
• Product Owners to define and clarify functional requirements and scope
• Cooperate with other engineers, encouraging engineering best practices and demonstrating how to create compelling designs and write maintainable, reusable code
YOU ARE
• Experienced with HTML, JavaScript, CSS, VueJS, TypeScript, .NET Core
• Experienced with building secure, scalable, high-availability, low latency, and distributed solutions
• Have experience with developing RESTful web services
• Strong analytical and problem solving skiYOU ARElls
• Capable of identifying problems, taking initiative to propose solutions, and successfully executing plans
• B.S. in Computer Science, Computer Engineering or related field preferred
• 3-5+ years of programming experience, preferably using .NET/C#
Experience with the following technologies is a plus:
• Salesforce
• Azure
• Kubernetes and Docker
• Redis Cache
• Google Analytics, MixPanel · Experience with queuing, caching, persistence, performance, and concurrency techniques
• Multithreaded coding and thread synchronization concepts
• A/B Testing · Security and data privacy
TOGETHER WE WILL
• Grow professionally
• Advance the product
• Work on great Projects with great teams
• Add value to the business
Áreas al aire libre
Las oficinas poseen espacios abiertos (parques, terrazas, etc).
Mascotas permitidas
Las mascotas son bienvenidas en la oficina.
Horario flexible
Entrada y salida flexibles, libertad para realizar trámites personales o familiares.
Seguro de vida
Softserve paga un seguro de vida para sus empleados.
Comidas gratuitas
Almuerzos y/u otras comidas gratuitas dentro de las instalaciones.
Cobertura de salud
Softserve paga o copaga cobertura de salud adicional a lo legal.
Seguro dental
Softserve paga o copaga un seguro dental.
Programas de fitness
Softserve ofrece o subsidia programas de fitness y/o deporte.
Vestimenta informal
Softserve no exige ningún código de vestimenta.
Vacaciones extra
Softserve otorga vacaciones pagadas adicionales al mínimo legal.
Bebidas y snacks
Softserve ofrece algunas bebidas y snacks de libre disposición en la oficina.
Día de cumpleaños libre
El día de tu cumpleaños es canjeable por un día completo de vacaciones.