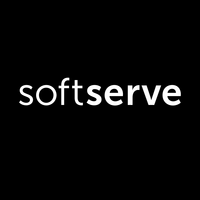 https://getonbrd-prod.s3.amazonaws.com/uploads/users/logo/12856/softserve_logo_1768___1768_black.png
Android Developer (Kotlin)
en Softserve
Empleo finalizado - No se reciben más postulantes
Seguir
Sigue a Softserve en Get on Board y te notificaremos cuando publique nuevos empleos (y podrás encontrar muchos otros empleos de tu interés).
¿Te interesa trabajar en Softserve? Mira sus empleos:
WE ARE

SoftServe is a leading technology solutions company specializing in software development and consultancy services. With offices across the globe and development centers across Eastern Europe, we treat our client's business as our own, so we are passionate about delivering efficient world-class solutions. Our client is an online travel company for consumer and small business travel. They own numerous well-known vacation rental online marketplaces. Their goal is to connect homeowners and property managers with travelers who seek the space, value, and amenities of vacation rental homes and hotels.
Our Team:
From our side: PM, TL, team of 3 Web UI, 3 Java full-stack and 1 iOS, 1 Android developer. 2 ATQCs Located in Ivano-Frankivsk, Kyiv, Kharkiv, Chernivtsi. From Client side: Dev-manager, UX-designers, Product owner, a team of 10+ developers based in Austin, TX.
FUNCTIONS
Designing, developing, debugging, and modifying components of software applications and tools
Developing major client-facing applications, focused on Android development
Updating project documentation
Conducting pull requests reviews for shopping portfolios with multiple modules and services
Improve end-users' travel experience while learning new technologies and techniques
Drive new features from inception to production, working across the company with product managers, UX designers, and other stakeholders
REQUIREMENTS
A holder of a Bachelor's degree or higher in Computer Science (or a related field)
Having 2+ years of experience coding in Java, Android SDK, Kotlin. Also experience working with, Git, networking, unitary testing, CI/CD (Jenkins is desirable)
Upper-intermediate English Level (mandatory)
Knowledge or Experience in AWS, TeamCity, Splunk, NodeJS, GraphQL, Docker, MongoDB
SOME OF OUR BENEFITS
We want you to feel as comfortable and easy as possible at work so that you can do your best and feel the same way.
✔ Health, Dental and Life Insurance package for you and your family.
✔ Meal assistance
✔ Gym membership
✔ Vacation additional days
✔ National Independence Day and Christmas Bonus
✔ Additional leaves sick days (100% salary 3 first days), birthday leave (1 day during the birthday month), birthday leave if you have a child under the age of 14 years old (half a day off during the birthday month)
✔ Flexible approach to workplace
✔ Wide career opportunities and a clear career path
✔ SoftServe University will help to develop your soft, and hard skills and certifications to grow professionally and advance your career
Mascotas permitidas
Las mascotas son bienvenidas en la oficina.
Horario flexible
Entrada y salida flexibles, libertad para realizar trámites personales o familiares.
Teletrabajo opcional
Algunos días puedes trabajarlos desde tu casa.
Cobertura de salud
Softserve paga o copaga cobertura de salud adicional a lo legal.
Computadora
Softserve proporciona una computadora para tu trabajo.
Vestimenta informal
Softserve no exige ningún código de vestimenta.
Vacaciones extra
Softserve otorga vacaciones pagadas adicionales al mínimo legal.
Bebidas y snacks
Softserve ofrece algunas bebidas y snacks de libre disposición en la oficina.
Política de trabajo remoto
Híbrido
El trabajo se desempeña algunos días de forma remota y otros en la oficina en Santiago (Chile).